The past few days, even weeks and months, weren't the most glorious for crypto. However, luckily, there were some coins that did not disappoint! Here are the best performing cryptocurrencies of this week and why they did so well. 👇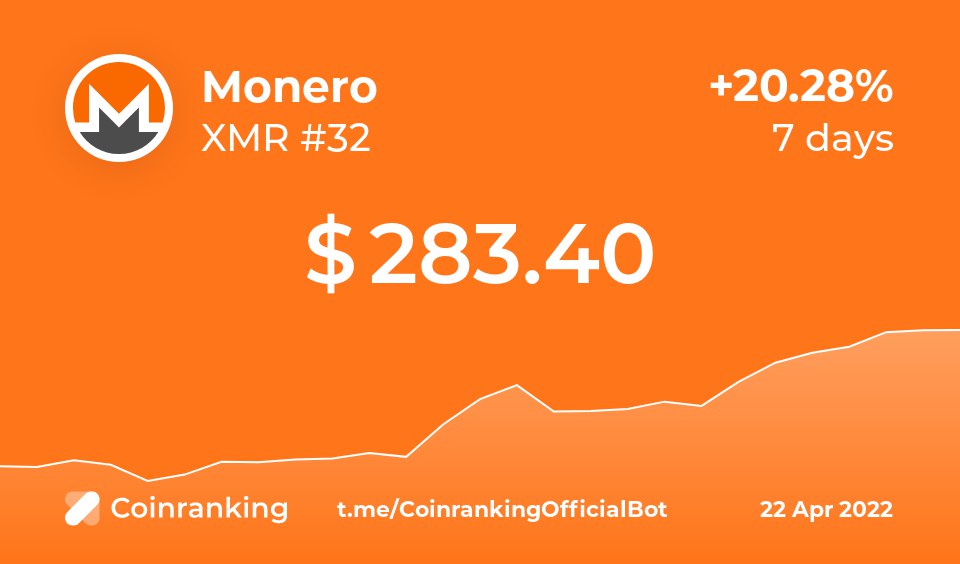 Unlike most cryptocurrency transactions on the blockchain, transactions of a privacy coin are anonymous. The privacy features have been more in the spotlight lately, being appealing to many investors, while feared by tax agencies.
Last week we already saw $XMR surging, after an announcement of the Monerun on Reddit. The community asked holders to withdraw their funds from centralized exchanges, in order to test if centralized exchanges are misrepresenting their $XMR reserves.
But this is not the only possible reason driving the price. Monero's community also reached consensus on a hard fork, which will be the fifteenth software version (v15) and will upgrade the privacy and general performance of the network.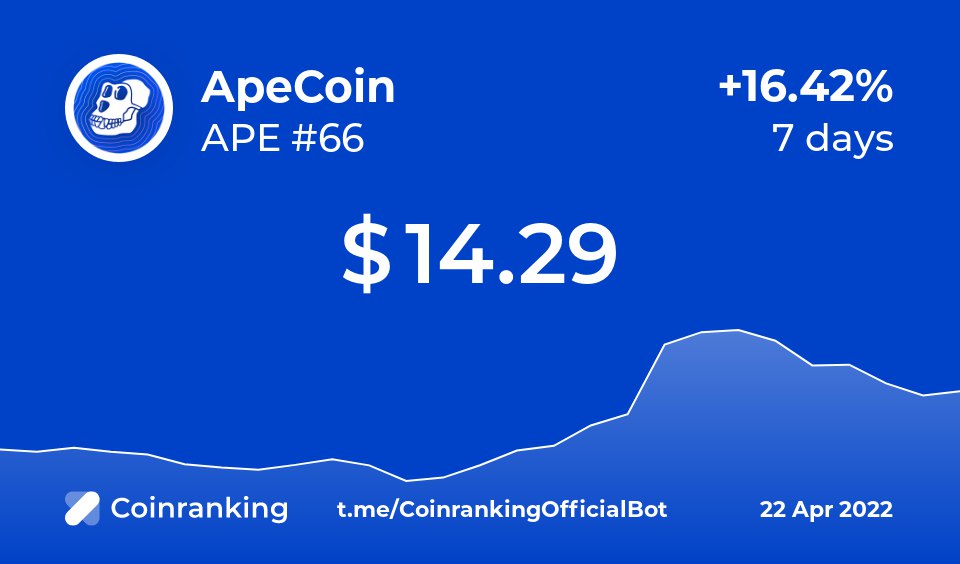 ApeCoin has been best performer several times in the past weeks. It launched over a month ago, issued by the Bored Ape Yacht Club (BAYC), a popular virtual community attracted by many, including celebrities.
Last week a rumor circulated about APE being added to Robinhood, an investing platform. Now a new rumor is driving the price, suggesting that the owners of the Bored Ape Yacht Club (BAYC) and Mutant Ape Yacht Club (MAYC) NFTs may receive virtual lands on the Yuga Labs' much-anticipated "Otherside" metaverse platform.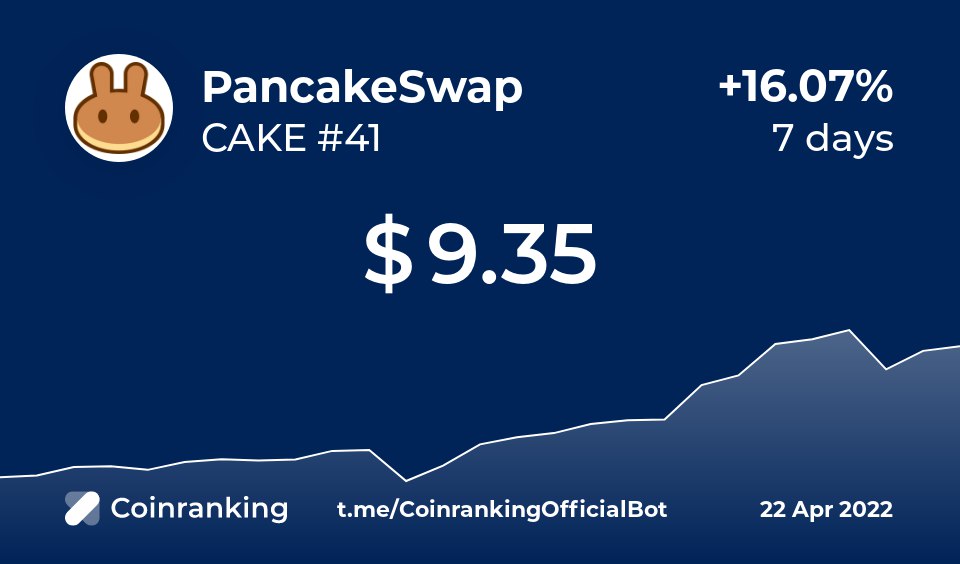 After PancakeSwap has been integrated into Binance, the usage of Pancake steadily increased. This also drives the price of CAKE, which is Pancake's utility coin, as well as incentivizes liquidity deposits.
Data from WhaleStats also showed that CAKE is the 12th-most held token by Binance Smartchain Whales.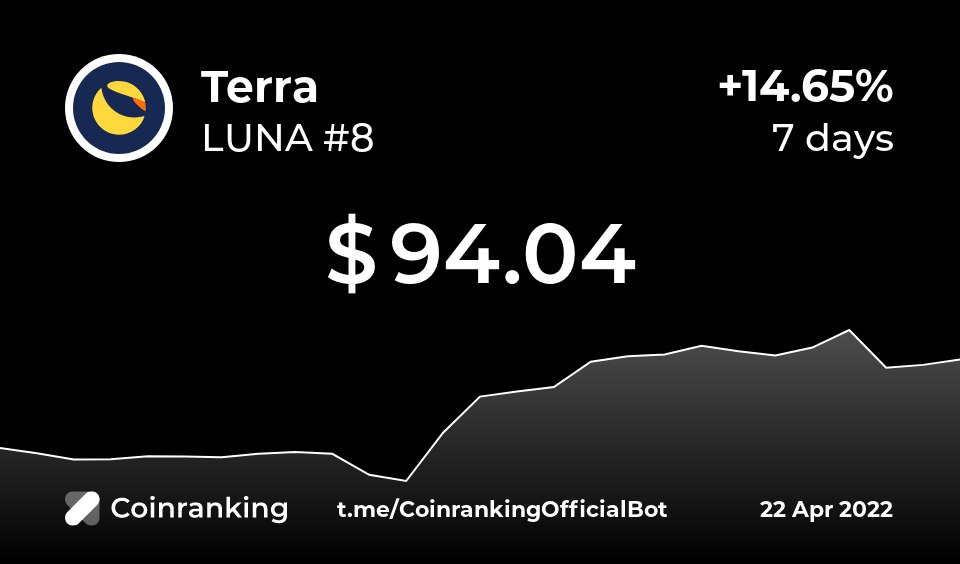 Terra's stablecoin 'Terra USD' overtook the place of Binance' ' stablecoin Binance USD', and this news certainly has influenced the price of Luna, the main token of protocol Terra.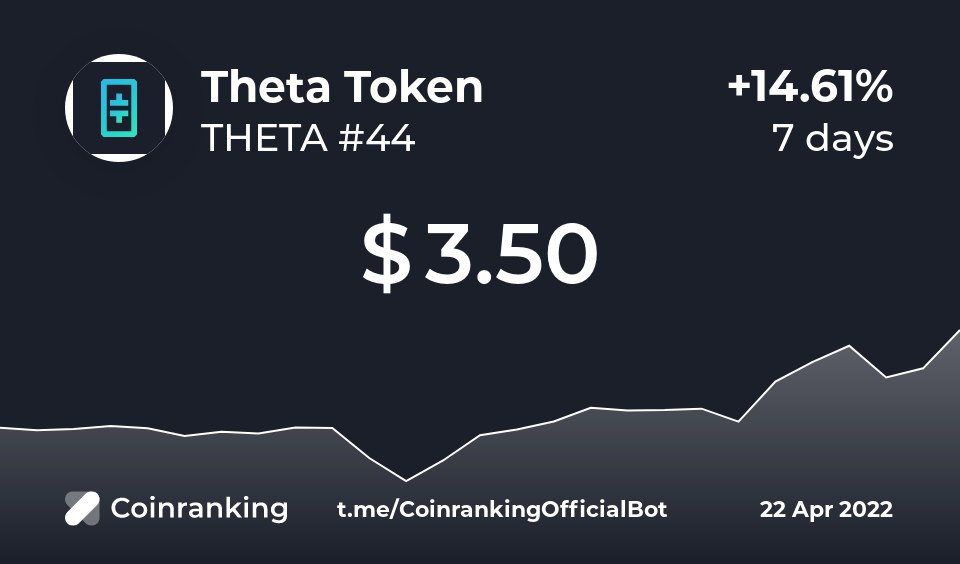 Theta introduced their new mainnet 4.0 going by the name Metachain:
These kinds of announcements are usually a major factor for prices to rise.
Those were the five best-performing coins of this week. And don't forget to check out the rest of the top 10 best-performers!